Limited Edition Prints
Three Sheep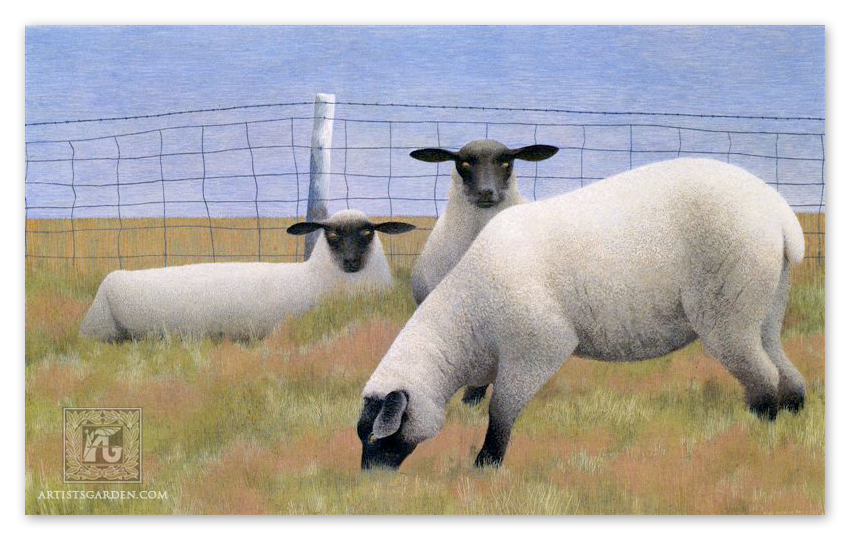 Limited Edition Print by Alex Colville
Edition Size: 950 & 100 Artist's Proofs
Image Size 13 1/4" x 21 1/2"
Suggested Retail: $650
The animal world has always taken a central role in Colville's work. He has said how he thinks of animals as "kinds of angels", that in contrast to human beings they are incapable of evil.
The dogs and cats that have been the artist's family pets have often appeared in his paintings; horses and cows have also figured as subjects in his work as also, in two instances, have sheep. In Three Sheep Colville transforms the humble simplicity of these ruminant lives into a model of balance and contentment.
All images of Alex Colville's works are protected by copyright and cannot be reproduced in any way without the written consent of the Artists' Garden Inc.
Some works may sell out before others, and therefore may not be available at time of order.
For information on pricing and framing details please contact the
Niagara Image Gallery toll free 1-800-667-8525
Each piece is numbered and hand signed by the artist.
A document of authenticity will accompany each limited edition print.