Peterson Canvas Collection
Joy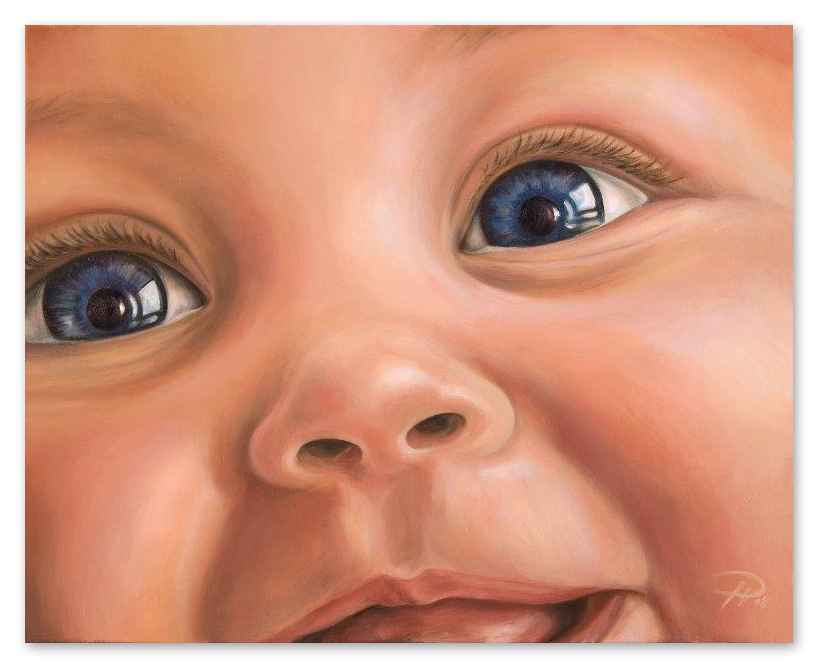 Giclée Canvas by Tanya Peterson
No words can describe the joy when a baby looks at you with complete innocence and pure happiness. There is only truth behind their expressive eyes. This painting was inspired by an image taken by the mother, who is now my sister-in-law. When we received the photo from Australia, I immediately saw a painting come to life. I could only see the close up image of her beautiful eyes and smile that just lit up my soul. It was a moment shared between mother and daughter, that resonated in my heart and I just had to paint it.
Edition Size: 250 & 50 AP's
Image Size: 20" x 24 5/8"
Unframed Limited Edition $375.00
For information on pricing and framing details please contact the
Niagara Image Gallery toll free 1-800-667-8525