Peterson Canvas Collection
Intrigue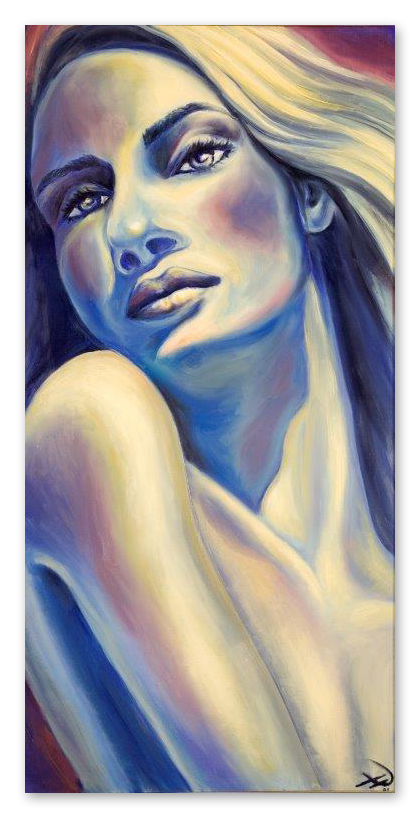 Giclée Canvas by Tanya Peterson
Colour was the motivation for this painting, as a series of blues were the
undertones for the highlights to dance on. The bright city lights and the
electric energy of downtown Toronto evoked such a vibrant palette.
The subject in this piece came to life from aspiring models that would
walk past my apartment on their way to auditions.
Edition Size: 250 & 50 AP's
Image Size: 41" x 20"
Framed Size: 48" x 26 1/2"
Unframed Limited Edition $425.00
Framed Limited Edition $725.00
Framed Artist's Proof $850.00
For information on pricing and framing details please contact the
Niagara Image Gallery toll free 1-800-667-8525