Limited Edition Prints
Hornby Farm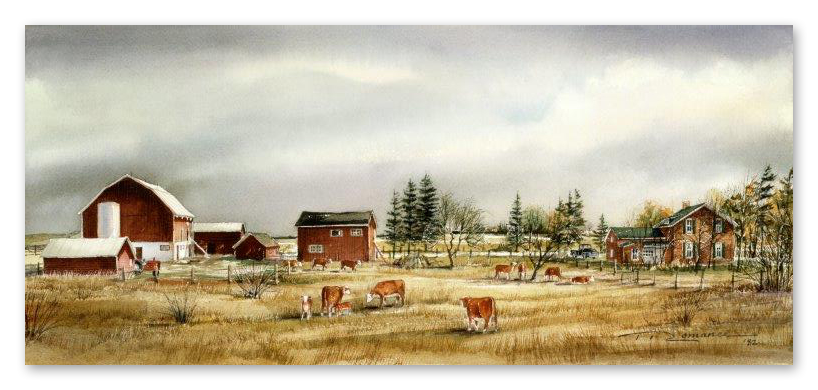 Limited Edition Print by Trisha Romance
Edition Size: 2000 & 200 AP's.
Image Size: 8 1/2" x 19"
Unframed Limited Edition: $120.00
Framed Limited Edition: $470.00
Framed Artist's Proof: $505.00
For information on pricing and framing details please contact the
Niagara Image Gallery toll free 1-800-667-8525
Each piece is numbered and hand signed by the artist.
A document of authenticity will accompany each limited edition print.