Peterson Canvas Collection
Awakening Light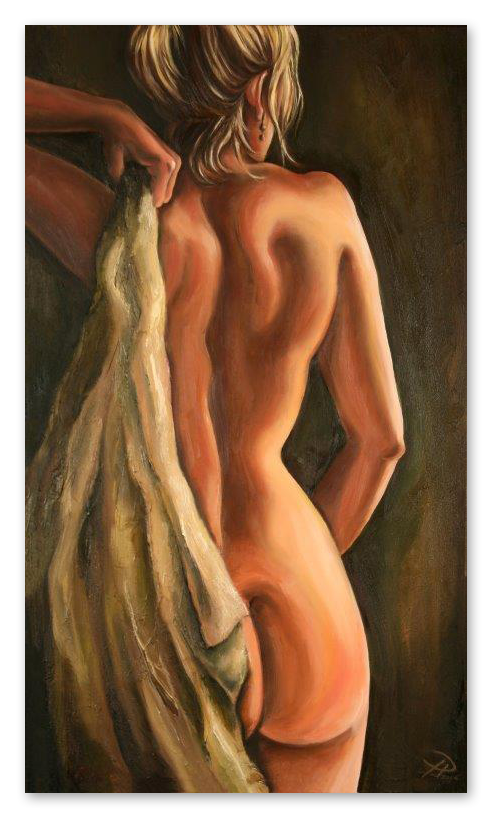 Giclée Canvas by Tanya Peterson
I wanted to illuminate the paint as the light softly hugs every curve of the body.
Where the shadows meet there should be a gentle reunion. In whatever light
the painting is shown, there is a depth and glow generating from the darkness.
Edition Size: 250 & 50 AP's
Image Size: 34 3/4" x 20"
Framed Size: 43 1/2" x 29"
Unframed Limited Edition $425.00
Framed Limited Edition $775.00
Framed Artist's Proof $900.00
For information on pricing and framing details please contact the
Niagara Image Gallery toll free 1-800-667-8525