Trisha Romance Vignettes
All is Calm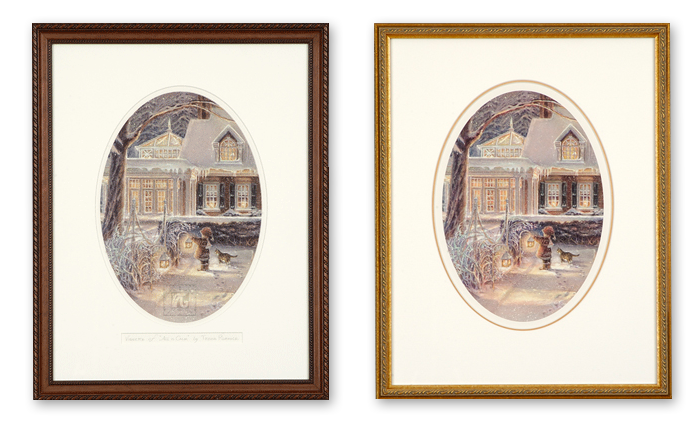 Vignette by Trisha Romance
On Christmas night, it has become a tradition in our family to go for a long winters walk after dinner.
As snowflakes gently fall, one is easily tempted to linger longer outside, in spite of a much anticipated dessert inside!
For while the rose garden softly lies sleeping, little lanterns light the path to a place of silence and calm.
Oh how it reminds me of that reassuring verse from Psalm 119:105
"Thy word is a lamp unto my feet, and a light unto my path."
May God's Light fill your Christmas with special blessings for the year to come.
Vignette size
8 1/2" X 11"
Suggested Retail
Price $50.00 Each
Framed: $130.00 Each

For more information please contact the Niagara Image Gallery toll free 1-800-667-8525